Markets Digest Weak Chinese Data While Waiting For U.S.CPI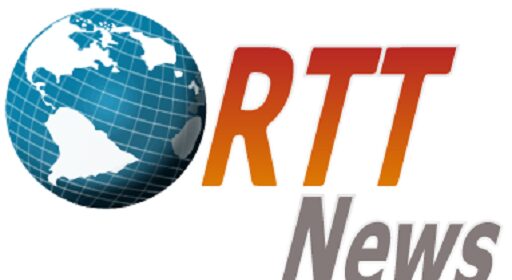 Weak economic data from China dampened market sentiment world-wide ahead of the release of the CPI readings from the U.S. on Wednesday. Consumer prices were flat in China in the month of June whereas markets had expected it to be steady at 0.2 percent. Markets expect both headline inflation and core inflation in the U.S. to slow in the month of June.
European benchmarks are trading mostly higher. Wall Street Futures are trading mixed. Asian stocks finished on a mixed note.
Dollar Index edged higher. Bond yields mostly hardened. Crude oil prices dropped amidst weak inflation readings from China. Gold prices too slipped. Cryptocurrencies are trading on a mixed note.
Here is a snapshot of the world markets at this hour across stocks, currencies, bonds, commodities and cryptocurrencies.
Stock Indexes:
DJIA (US30) at 33,775.00, up 0.12%
S&P 500 (US500) at 4,398.10, down 0.02%
Germany's DAX at 15,661.35, up 0.37%
U.K.'s FTSE 100 at 7,270.59, up 0.19%
France's CAC 40 at 7,145.08, up 0.47%
Euro Stoxx 50 at 4,255.25, up 0.44%
Japan's Nikkei 225 at 32,189.73, down 0.61%
Australia's S&P ASX 200 at 7,004.00, down 0.54%
China's Shanghai Composite at 3,203.70, up 0.22%
Hong Kong's Hang Seng at 18,479.72, up 0.62%
Currencies:
EUR/USD at 1.0957, down 0.09%
GBP/USD at 1.2794, down 0.33%
USD/JPY at 142.51, up 0.31%
AUD/USD at 0.6633, down 0.81%
USD/CAD at 1.3294, up 0.17%
Dollar Index at 102.41, up 0.14%
Ten-Year Govt Bond Yields:
U.S. at 4.073%, up 0.64%
Germany at 2.6555%, up 0.74%
France at 3.210%, up 0.69%
U.K. at 4.7180%, up 1.44%
Japan at 0.461%, down 1.18%
Commodities:
Brent Oil Futures (Sep) at $78.06, down 0.52%.
Crude Oil WTI Futures (Aug) at $73.42, down 0.60%.
Gold Futures (Aug) at $1,929.65, down 0.15%.
Cryptocurrencies:
Bitcoin at $30,177.79, down 0.32%
Ethereum at $1,862.12, down 0.37%
BNB at $241.97, up 2.93%
XRP at $0.4701, up 0.13%
Cardano (ADA) at $0.2856, down 0.36%
Source: Read Full Article