Elon Musk Launches AI Chatbot Grok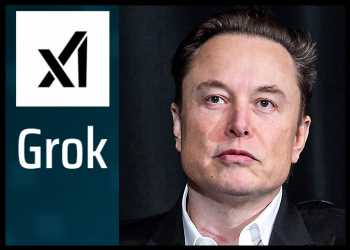 Elon Musk's new AI venture xAI has unveiled its first artificial intelligence or AI chatbot technology named Grok, that competes with OpenAI's highly popular Generative AI ChatGPT.
Grok is claimed to help quickly access relevant information, process data, and come up with new ideas.
In a post on X, formerly Twitter, Musk said, "Grok has real-time access to info via the platform, which is a massive advantage over other models. It's also based & loves sarcasm. I have no idea who could have guided it this way."
Grok, a very early beta product prototype in its first two months of training, is being offered to a limited number of users in the United States for their feedback before a wider release.
The company plans to roll out new capabilities and features in the coming months.
In a statement, xAI noted that Grok is an AI modeled after the Hitchhiker's Guide to the Galaxy, and is intended to answer almost anything and, far harder, even suggest what questions to ask.
The engine powering Grok is Grok-1, xAI's frontier LLM, which was developed over the last four months.
The company said, "Grok is designed to answer questions with a bit of wit and has a rebellious streak…. A unique and fundamental advantage of Grok is that it has real-time knowledge of the world via the ?? platform. It will also answer spicy questions that are rejected by most other AI systems."
For xAI, Musk's new initiative launched in July, Grok represents its first step in its efforts to design AI tools that are useful to people of all backgrounds and political views, and assist humanity in its quest for understanding and knowledge.
Source: Read Full Article