DuPont Q4 Results Miss Estimates; Boosts Dividend 9%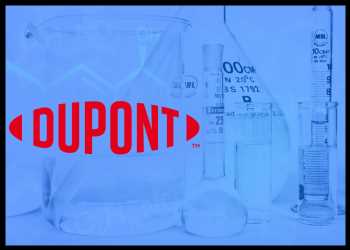 DuPont de Nemours, Inc. (DD) reported Tuesday a profit from continuing operations for the fourth quarter that decreased 37 percent from last year, hurt by charges related to the intended Rogers transaction. Both adjusted earnings per share from continuing operations and quarterly net sales missed analysts' expectations.
The company also provide guidance for the first quarter and the full-year 2023, well below analysts' estimates.
"Our fourth quarter results underpin the quality of our portfolio and our ability to offset a continued challenging global macro environment by focusing on the levers within our control," said Ed Breen, DuPont Executive Chairman and Chief Executive Officer.
For the fourth quarter, net income available for common stockholders was $4.16 billion or $8.69 per share, sharply higher than $204 million or $0.40 per share in the prior-year quarter
Income from continuing operations available for common stockholders were $105 million or $0.20 per share, compared to $167 million or $0.29 per share in the year-ago quarter.
Excluding items, adjusted income from continuing operations were $0.89 per share, compared to $0.77 per share last year.
On average, 17 analysts polled by Thomson Reuters expected the company to report earnings of $1.13 per share for the quarter. Analysts' estimates typically exclude special items.
Net sales for the quarter decreased 4 percent to $3.10 billion from $3.25 billion in the same quarter last year. Organic sales increased 5 percent. Analysts expected revenues of $4.20 billion for the quarter.
Electronics & Industrial segment net sales declined 8 percent to $1.34 billion from a year ago, while Water & Protection net sales grew 6 percent to $1.50 billion from last year.
Region-wise, U.S. & Canada net sales increased 2 percent to $$1.06 billion and Latin America net sales were up 6 percent to $110 million from last year, while EMEA net sales declined 5 percent to $528 million and Asia Pacific net sales decreased 9 percent to $1.40 billion from last year.
Looking ahead to the first quarter, the company expects adjusted earnings of about $0.80 per share on net sales of about $2.90 billion. Analysts expect the company to report earnings of $1.10 per share and revenues of $4.17 billion for the quarter.
For fiscal 2023, the company projects adjusted earnings in the range of $3.50 to $4.00 per share on net sales between $12.30 billion and $12.90 billion. The Street currently is looking earnings of $4.94 per share on annual revenues of $17.38 billion for the year.
The Company also announced that its Board of Directors has declared a 9 percent higher first quarter dividend of $0.36 per share on its outstanding common stock, payable March 15, 2023, to holders of record at the close of business on February 28, 2023.
For more earnings news, earnings calendar, and earnings for stocks, visit rttnews.com
Source: Read Full Article