Cryptos Rise As Fed Hints At Potential Pause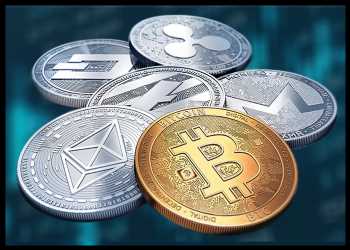 Cryptocurrencies rallied more than 2 percent in the past 24 hours amidst relief that the much-awaited pause signaling by the Fed has finally happened.
As widely expected, the Fed on Wednesday raised rates by 25 basis points, lifting the benchmark overnight interest rate to the 5.00%-5.25% range. It also hinted at a potential pause and indicated that future rate hikes would be data dependent. The usual affirmation by the Fed that it anticipated some additional policy firming to be appropriate, which has been part of the recent Fed commentary has been conspicuously absent in this edition.
Though the Fed Chair Jerome Powell still described inflation in the U.S. as a chief concern and a rate cut in 2023 as unlikely, market expectations of a status quo in June have firmed up dramatically. The CME FedWatch tool, now indicates that markets have priced in a 95.8 percent probability for a pause by the Fed in the next review in June. The same was 77.1 percent a day earlier, 62.2 percent a week earlier and 37.1 percent a month earlier.
Whilst stock markets have not been euphoric post the FOMC, gold and cryptocurrencies have rallied. Gold Futures for June settlement touched a high of $2,082.80 per troy ounce earlier in the trade. It is currently at $2,043.45, up 0.32 percent on an overnight basis. The divergence in behavior between stocks and cryptos also signaled the waning correlation between the two risky asset categories.
Overall crypto market capitalization increased 2.13 percent to $1.19 trillion, versus $1.17 trillion a day earlier.
Bitcoin traded between $29,353.18 and $28,178.39 in the past 24 hours. It is currently changing hands at $28,883.85, having gained 2.2 percent in the past 24 hours.
Ethereum too gained 2.1 percent overnight to trade at $1,892.19. The leading alternate coin ranged between $1,915.87 and $1,845.87 in the past 24 hours.
89th ranked WOO network (WOO) topped the price charts with an overnight rally of 10.4 percent.
53rd ranked Conflux (CFX) also gained close to 9 percent in the past 24 hours.
20th ranked UNUS SED LEO (LEO) declined more than 5 percent in the past 24 hours.
45th ranked Stacks (STX) and 27th ranked Toncoin (TON), are the only other cryptocurrencies among the top 100 to make losses in excess of 1 percent.
Meanwhile, the CoinShares' Digital Asset Fund Flows Weekly report on institutional investments showed a fall in activity, with an outflow of $72 million for the week ended April 28, driven by renewed fears of rate hikes by the Fed. Of this, Bitcoin products accounted for outflows of $45.5 million whereas Ethereum recorded outflows of $19.2 million.
The country-wise analysis shows outflows of $40.3 million in Germany. Canada recorded outflows of $13.6 million followed by United States that recorded outflows of $9.7 million. Cumulative AUM stood at $35.98 billion.
For More Cryptocurrency News, visit rttnews.com
Source: Read Full Article