Cryptos Rebound Despite U.S. Rating Downgrade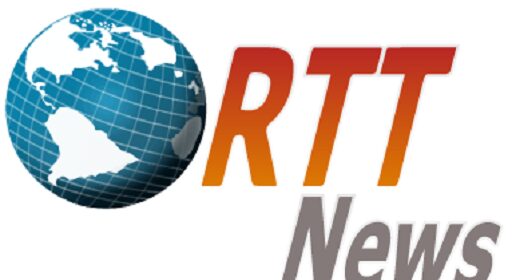 Cryptocurrencies gained more than 1.3 percent in the past 24 hours as positive sentiment returned to crypto sphere. Crypto market sentiment remained upbeat despite the downgrade of sovereign rating of U.S. by rating agency Fitch reverberating in world markets.
Stock markets worldwide have plunged into negative territory whereas U.S. bond yields have hardened. The U.S. dollar however remains firm, with the Dollar Index, a measure of the Dollar's relative strength gaining 0.19 percent and rising to 102.50.
Global rating agency Fitch Ratings on Tuesday downgraded the U.S. Long-Term Foreign-Currency Issuer Default Rating to 'AA+' from 'AAA'. It removed the "Negative" Rating Watch and assigned a Stable Outlook. The Country Ceiling has however been affirmed at 'AAA'.
Data contained in the ADP National Employment Report released just a while ago showed private businesses in the U.S. hired 324 thousand workers in July, versus 455 thousand in the previous month. The job market update is much higher than an addition of 189 thousand that markets were expecting.
Markets worldwide are also awaiting the non-farm payrolls data from the U.S. on Friday which is expected to reveal the headroom available to the Federal Reserve to raise interest rates further. Markets expect the U.S. economy to have added 200 thousand jobs in the month of July, versus 209 thousand in the previous month even as the unemployment rate is seen steady at 3.6 percent.
Overall crypto market capitalization is currently at $1.18 trillion, versus $1.16 trillion a day earlier.
Bitcoin gained 1.9 percent in the past 24 hours and more than half a percent over the past week to trade at $29,413.57. BTC had touched a high of $29,988.00 and a low of $28,657.02 earlier in the trade.
Ethereum added 1.1 percent overnight to trade at $1,852.18. The leading alternate coin is yet to recover weekly losses of 0.25 percent, suffered over the past 7 days.
Bitcoin dominates 48.45 percent of the overall crypto market followed by Ethereum which accounts for 19.01 percent.
4th ranked BNB (BNB) edged lower in the past 24 hours. It is also yet to recoup 1.3 percent losses made on a year-to-date basis.
5th ranked XRP (XRP) added close to half a percent overnight but is still saddled with weekly losses of more than 1 percent. The cryptocurrency is currently changing hands at $0.0.6928.
7th ranked Dogecoin (DOGE) has lost more than 0.5 percent overnight. Weekly losses exceed 3 percent.
8th ranked Cardano (ADA) has gained 0.4 percent overnight. Weekly gains exceed 1 percent.
9th ranked Solana (SOL) edged up 0.3 percent overnight but has shed 3.7 percent over the past week.
10th ranked TRON (TRX) dropped 0.70 percent overnight and 4.8 percent over the past week.
Many cryptocurrencies associated with DeFi that suffered heavy losses a day earlier extended losses while a few have also rebounded.
74th ranked Curve DAO Token (CRV), the utility token of Curve Finance which suffered a recent exploit extended losses with an overnight decline of more than 8 percent. CRV was the biggest laggard in the past 24 hours among the top 100 cryptocurrencies. Losses increased to 23 percent over the past week and to 28 percent over the 30-day horizon.
75th ranked Compound (COMP), another DeFi lending protocol edged 0.3 percent lower. Weekly losses are close to 10 percent. DeFi protocol Aave (AAVE) ranked 45th overall recorded overnight losses of close to 2 percent. 58th ranked Synthetix (SNX), a decentralized exchange token associated with DeFi however rebounded with an overnight rally of close to 8 percent. 54th ranked Theta Network (THETA) shed 1.1 percent overnight. 60th ranked Injective (INJ), rebounded more than 5 percent.
44th ranked XDC Network (XDC) topped the price charts with an overnight rally of 19.3 percent. 91st ranked Bone ShibaSwap (BONE) also added 9.1 percent.
For More Cryptocurrency News, visit rttnews.com
Source: Read Full Article