Cryptos Rebound, Bitcoin Rises To $26k After Trading Below $25k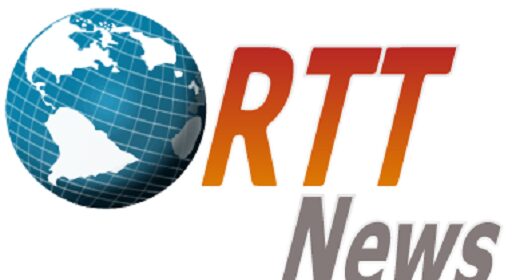 Cryptocurrencies staged a sharp comeback early on Tuesday after dropping to multi-month lows amidst macro-economic and industry-specific concerns. A resurgence in inflation in the U.S. and its likely influence on the Fed's monetary policy strategy, as well as reports of FTX's potential disposal of cryptocurrencies had dampened sentiment earlier in the trade, dragging cryptocurrencies to multi-month lows.
Annual headline consumer price inflation in the U.S. is seen rising to 3.6 percent, from 3.2 percent in the previous month. Annual core inflation is seen edging down to 4.3 percent, from 4.7 percent in the month of July.
FTX is reportedly seeking approval on Wednesday for the disposal of more than $3 billion in cryptocurrency holdings which could result in a phased liquidation of the various cryptocurrencies.
Overall crypto market capitalization which had dropped to $1 trillion, from $1.03 trillion a day earlier, rallied and is currently close to $1.04 trillion.
Bitcoin which had dropped to as low as $24,930 earlier in the trade has rebounded to trade at $26,142. At current levels, the leading cryptocurrency has added 2 percent in the past 24 hours, 1.7 percent in the past week and almost 57 percent in the year 2023.
Ethereum too bounced back, recording an overnight gain of 1.3 percent. Though weekly loss of more than 1.3 percent still lingers, on a year-to-date basis, the leading alternate coin has added close to 34 percent.
4th ranked BNB (BNB) gained 2.4 percent over the past 24 hours to trade at $212. It is however saddled with weekly losses of more than 1 percent and losses of 13 percent on a year-to-date basis.
6th ranked XRP (XRP) gained 2 percent in the past 24 hours, reducing the weekly losses to 4.5 percent. Year -to-date gains have fallen to a little less than 42 percent.
7th ranked Cardano (ADA) and 8th ranked Dogecoin (DOGE) both added more than 2 percent in the past 24 hours. Weekly losses also exceed 3 percent for both the cryptocurrencies. ADA has shed half a percent in 2023 whereas DOGE has erased 12 percent during the same period.
9th ranked Solana (SOL) rallied 3.9 percent overnight, curtailing the weekly losses to 6.2 percent. Year-to-date gains are close to 83 percent. SOL has remained strong despite reports that FTX's potential crypto liquidation could include a massive chunk of SOL that was originally held by Alameda Research.
10th ranked TRON (TROX) added 1.9 percent overnight and 2.7 percent in the past week, lifting gains in 2023 to close to 45 percent.
58th ranked Render (RNDR) topped gains with an overnight rally of 9.4 percent. 40th ranked Optimism (OP) and 88th ranked Trust Wallet Token (TWT) followed with gains of more than 8 percent. 57th ranked Injective (INJ) also added more than 7 percent in the past 24 hours. INJ recorded maximum year-to-date gains among the top 100 cryptocurrencies, rising more than 447 percent.
47th ranked XDC Network (XDC) and 37th ranked Quant (QNT) are the biggest laggards in the past 24 hours, shedding more than 2 percent.
The CoinShares' Digital Asset Fund Flows Weekly report on institutional investments showed outflows of $59 million for the week ended September 8. Bitcoin products recorded outflows of $69 million whereas Short Bitcoin products recorded inflows of $15 million. Ethereum recorded outflows of $5 million. Solana products recorded outflows of $1.1 million. Surprisingly, XRP products recorded inflows of $0.7 million.
The country-wise analysis shows outflows of $20 million from Germany and $18 million from Canada. United States also recorded outflows of $12 million. Outflows from Switzerland exceeded $7 million and from Sweden exceeded $2 million. Cumulative AUM stood at $31.8 billion of which $23.4 billion is in United States. Canada, Switzerland, Sweden and Germany account for AUM of less than $2 billion each.
Meanwhile, all eyes are now on SEC Chair Gary Gensler's testimony before the Senate Committee on Banking, Housing and Urban Affairs on Tuesday. The Chair would in his prepared remarks before the Senate reiterate that the vast majority of crypto tokens likely meet the investment contract test. The SEC Chair is also of the opinion that given that most crypto tokens are subject to the securities laws, most crypto intermediaries have to comply with securities laws as well. The hearing assumes significance as the SEC's stand on cryptocurrencies and crypto regulation has received the toughest challenge ever amidst unfavorable court rulings in the legal disputes with Ripple Labs as well as Grayscale Investments.
For More Cryptocurrency News, visit rttnews.com
Source: Read Full Article