Cryptos Muted Ahead Of Central Bank Decisions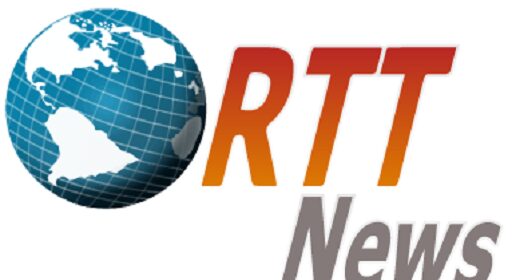 Cryptocurrencies edged lower in the past 24 hours amidst anxiety ahead of the monetary policy review by major central banks.
Interest rate review by the Federal Reserve is due on Wednesday and by the European Central Bank on Thursday. Reserve Bank of Australia and Bank of England would pronounce decisions in the following week.
Whilst markets have more or less priced in a rate hike of 25 basis points by the Fed next week, uncertainty still lingers over the whether the ECB would also hike rates by 25 basis points. Going by the CME FedWatch tool, markets have also not assigned a big likelihood for rate hikes by the Fed in the reviews in September, November and December.
The U.S. dollar, meanwhile, gained 0.15 percent against the basket of 6 currencies making up the Dollar Index. The Dollar Index is currently at 101.03, versus 100.88 a day earlier.
Crypto market sentiment remains muted despite the Federal Register revealing the SEC's acceptance of Bitcoin ETF applications for review. Reports of hacking of DeFi protocol Conic too added to the bearish sentiment for the crypto market.
Overall crypto market capitalization has fallen to $1.2 trillion, from $1.21 trillion a day earlier and $1.25 trillion a week earlier.
Bitcoin (BTC), the leading cryptocurrency, has shed 0.27 percent overnight and 4.5 percent in the past week to trade at $29,837.14. The 24-hour trading range was between $30,240.37 and $29,638.10. Year-to-date gains have fallen to a little less than 80 percent.
Ethereum traded between $1,919.26 and $1,879.73 in the past 24 hours. It is currently changing hands at $1,889.29, having erased 0.8 percent overnight and 5.4 percent in the past week. Year-to-date gains are a little less than 58 percent.
Bitcoin dominates 48.22 percent of the overall crypto market followed by Ethereum which accounts for 18.9 percent.
4th ranked XRP (XRP) declined 3.3 percent in the past 24 hours but is mildly positive on a weekly basis. The cryptocurrency is currently changing hands at $0.7751. Year-to-date gains exceed 128 percent. Ripple Labs has reportedly applied for crypto licenses in the U.K. and Ireland following favorable win in the legal dispute with the SEC.
5th ranked BNB (BNB) gained 1.5 percent overnight but has shed more than 4 percent in the past week. It is only mildly positive on a year-to-date basis.
7th ranked Cardano (ADA) has edged up 0.2 percent overnight. It is yet to recover losses of close to 10 percent over the past week.
8th ranked Dogecoin (DOGE) rallied 7.7 percent overnight amidst reports that Tesla has retained Doge and removed BTC from the payment options for Tesla. Weekly gains are a little less than 5 percent.
9th ranked Solana (SOL) has dropped 3.5 percent overnight and 9.4 percent over the past week.
10th ranked TRON (TRX) added 1.8 percent overnight but is still saddled with losses of more than 1 percent on a weekly basis.
40th ranked Maker (MKR) gained 19 percent overnight followed by 20th ranked Chainlink (LINK) that gained 18 percent. 71st ranked XDC Network (XDC) and 21st ranked Stellar (XLM) have also added more than 12 percent in the past 24 hours.
66th ranked Rocket Pool (RPL) is the biggest laggard, shedding 8.7 percent in the past 24 hours. 46th ranked MultiversX (EGLD) and 82nd ranked GMX (GMX) also declined more than 6 percent overnight.
For More Cryptocurrency News, visit rttnews.com
Source: Read Full Article