Cooler CPI Inflates Crypto Sphere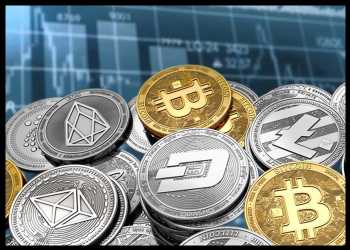 Cryptocurrencies surged above the $900 billion market cap amidst euphoria surrounding the fall in CPI readings in the U.S. Bitcoin traded above the $19k level, a level last seen on November 8, just before the FTX bankruptcy announcement.
As expected, headline CPI for December cooled to 6.5 percent, from 7.1 percent in November while core inflation declined to 5.7 percent, from 6 percent in the previous month. CPI has been declining steadily from 9.1 percent in June 2022, to 7.7 percent by October and 7.1 percent by November. With the steady decline in inflation, markets have more or less started to price in a softer 25-basis points rate hike in the next review in early February.
With rate hike expectations getting lower and lower, the Dollar weakened against major currencies, driving the Dollar Index (DXY) to as low as 101.99. It has since rebounded to 102.47. The Dollar's bearish tilt provided a bullish prod to the Dollar-denominated prices of cryptocurrencies.
Bitcoin surged around 3.5 percent and was the biggest gainer among the top 15 cryptocurrencies. BTC ranged between $19,030.09 and $17,995.20 in the past 24 hours. 54 percent of BTC holders are in the money at current prices versus 53 percent a day earlier.
Ethereum however gained only 0.7 percent in the past 24 hours, trading between a high of $1,432.28 and a low of $1,378.42. At its current price of $1,406.99, 57 percent of ETH holders are in the money.
Despite the lower overnight rally, Ether has gained 17 percent in 2023 versus the rally of 13.5 percent by Bitcoin.
46th ranked Aptos (APT) is the top gainer with a 29 percent overnight rally. 73rd ranked Frax Share (FXS) gained more than 15 percent whereas 56th ranked Fantom (FTM) added 12.45 percent overnight. 86th ranked Optimism (OP) and 52nd ranked Decentraland (MANA) have also added more than 10 percent in the past 24 hours.
79th ranked Nexo (NEXO) is the greatest laggard with a more than 1 percent overnight decline. According to a report by The Block, crypto lender Nexo has seen withdrawals worth more than $158 million in the last 24 hours. The withdrawals came after Bulgarian prosecutors began investigating alleged illegal activities conducted by Nexo.
98th ranked Gala (GALA), 46th ranked Aptos (APT) and 31st ranked Lido DAO (LDO) are the top performers of 2023. GALA has rallied 143 percent whereas APT and LDO have added around 80 percent.
25th ranked Toncoin (TON), 21st ranked UNUS SED LEO (LEO) and 51st ranked Huobi Token (HT) continue to trade in the red zone on a year-to date basis.
Meanwhile the U.S. Securities and Exchange Commission has on Thursday charged Genesis Global Capital, LLC and Gemini Trust Company, LLC for the unregistered offer and sale of securities to retail investors through the Gemini Earn crypto asset lending program.
Genesis, part of a subsidiary of Digital Currency Group, had entered into an agreement with Gemini to offer Gemini customers, including retail investors in the United States, an opportunity to loan their crypto assets to Genesis in exchange for Genesis' promise to pay interest. Accordingly, Gemini Earn investors tendered their crypto assets to Genesis and Gemini acted as an agent to facilitate the transaction, deducting fees from the returns Genesis paid to Gemini Earn investors. As alleged in the complaint, Genesis then exercised its discretion in how to use investors' crypto assets to generate revenue and pay interest to Gemini Earn investors.
In November 2022, Genesis announced that it would not allow its Gemini Earn investors to withdraw their crypto assets because Genesis lacked sufficient liquid assets to meet withdrawal requests following volatility in the crypto asset market. At the time, Genesis held approximately $900 million in investor assets from 340,000 Gemini Earn investors. Gemini terminated the Gemini Earn program earlier this month. Even now, Gemini Earn retail investors have not been able to withdraw their crypto assets.
The SEC's complaint alleges that the Gemini Earn program constituted an offer and sale of securities under applicable law and should have been registered with the Commission. SEC Chair Gary Gensler is quoted as saying that the charges build on previous actions to make clear to the marketplace and the investing public that crypto lending platforms and other intermediaries need to comply with the time-tested securities laws.
For More Cryptocurrency News, visit rttnews.com
Source: Read Full Article