Venus Protocol Unveils Extra APY, and Revenue Share for XVS Holders as Part of 'Mission to Venus' Contest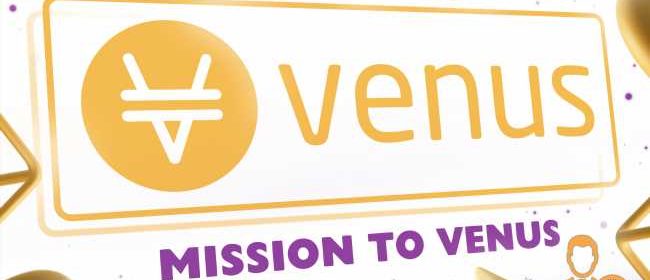 Binance Smart Chain-based decentralized automated money market Venus Protocol today announced the launch of the Mission to Venus contest with extra rewards and revenue share for XVS token holders.
Venus Protocol Announces Mission to Venus Contest
In its announcement, Venus Protocol stated it is celebrating the Mission to Venus contest by increasing the rewards distribution on its new XVS Vault over the next 120 days. Subsequently, XVS token holders will benefit from a significant increase in annual percentage yield (APY) for staking.
For the uninitiated, the #MissionToVenus contest commenced earlier in December and offered more than $1 million in rewards via various token airdrops, NFT objects, exclusive anniversary Venus NFTs, and a range of other attractive prizes to foster engagement within the Venus community.
The Venus Protocol is a leading DeFi protocol built on the Binance Smart Chain that offers rapid, low-cost, and decentralized lending solutions to users. Venus Protocol allows borrowers to borrow funds using $XVS and 22 other cryptocurrencies as collateral.
Venus stands out in comparison to its competition via its ability to borrow other crypto-assets and with other services such as the option to allow users to mint synthetic stablecoins with over-collateralized positions backed by a basket of cryptocurrencies to safeguard the protocol.
By increasing the rate of rewards being offered via the Mission to Venus contest, Venus Protocol aims to attract further participation in the contest.
Specifically, Venus has increased the APY on the 1.2 million $XVS staked in the vault to as much as 40% for the next 120 days, which also happens to be the average transit time from Earth to Venus.
Notably, 1,287.25 XVS are being distributed to the vault daily since the contest ended.
$XVS stakers will not only benefit from the increased rewards and prizes but also gain benefits in the form of exclusive rights to vote and new VIP proposals. Further, they will also earn revenue share from protocol liquidations once Venus fully implements its new economic model.
Commenting on the development, a spokesperson from Venus said:
"Venus enables anyone to supply collateral and earn interest or borrow against their crypto assets in seconds, using a high-speed and low transaction cost blockchain. With the launch of Mission to Venus extra XVS APY, $XVS stakers and anyone who's looking for refuge from market volatility now has an extra incentive to participate in our ecosystem."
The #MissionToVenus contest was launched earlier this month and ended on December 25. The extra XVS rewards in the Vault will run until April 23, 2022.
Related posts:
Source: Read Full Article