Top Crypto Asset Ownership Conflicts of 2021, and What We Can Learn from Them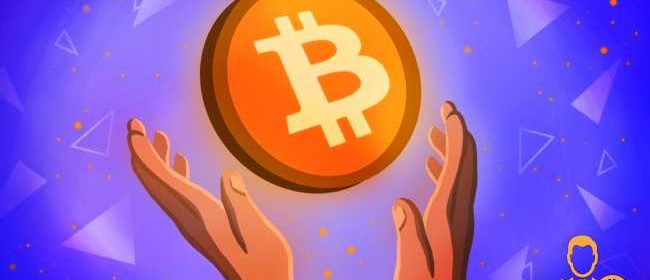 Asset ownership can be quite problematic, especially in the fast-evolving gaming industry. Ecosystem participants may question whether ownership of such assets is truly decentralized and whether the holders of these virtual items actually own them. For example, do gamers really own the character or the sword that their character is holding?
The truth is that they are not really owning these in-game assets, because there are no private keys or other technical implementations that can make sure that the rightful owner is the only person in charge and in control of these items.
If Call Of Duty, for instance, wants to ban a particular user and take all their in-game items, then that's not an issue for them, because they can easily do that. However, EverDream finally allows users to have real control over their digital assets.
Enabling "True Ownership" for Digital Assets
The team explains that with their mobile game, "Spells of Genesis," EverdreamSoft is a founder of the "true ownership" trend for digital assets. EDS is reportedly the creator of EverdreamSoft Crystal Suite, which is an integrated suite of tools that enables users to easily explore, create, share and manage "Orbs" – which are described as a rare digital item (like art, game items, collectibles) that are linked to blockchain-based tokens. EDS is notably one of the founding members of the Blockchain Game Alliance (BGA).
As explained by its developers, players are able to use blockchain-powered collectibles stored in their digital wallets, or they may decide to purchase in-game cards and "blockchainize" them later on. 
According to the developers, "Blockchainization" is an SoG unique feature that enables users to transform their in-game cards into standalone blockchain or distributed ledger tech (DLT)-based assets that may be traded outside the game environment.
Based in Switzerland, EverdreamSoft (EDS) was founded back in 2010 as simply a game studio. Over the years, the development team became pioneers for integration and innovative blockchain or DLT tools in the domain of gaming and digital collectibles, with an extensive product suite of backend software development products, an engaging mobile game, and an upcoming product launch, called Wakweli.
For the team's Crystal Spark products, the approach is to offer tools that support blockchain agnostic solutions, and allow cross-blockchain data or information to be shared in an unified manner, which can be more accessible for the user, who does not have to concern themselves with the technical nature of these tools.
Crystal Spark is described as a collection of open-source software tools for quick integration of blockchain in various customer products (games or other platforms). Crystal Spark includes a range of standalone modules, which are divided into general blockchain integration solutions  allowing users to connect to multiple blockchains and to implement blockchain or DLT in their products, Then there's also the specific Crystal Suite integration modules that support connections to other products from the Suite and communication with them.
Crypto-Asset Ownership Remains A Highly Technical Concept
It's worth noting that crypto-asset ownership is quite a technical concept and many people who are not very tech-savvy may not be able to understand it completely. In fact, a recent study has looked into the main characteristics of Japanese crypto-asset owners and compared them with those of non-owners. 
The study has found that the average or typical crypto-asset owner is relatively young and they are quite often male, as compared to average crypto-asset non-owners. Interestingly, owners of these virtual assets also have a higher level of financial literacy and are more likely to conduct transactions with cashless payment options.
Crypto-asset owners are also more likely to hoard cash, which suggests that they really value the concept of holding valuable items for the long-term benefits. Since crypto owners generally have a higher level of financial literacy and awareness, they can appreciate the ability to truly own one's assets. Many people also do not realize that the money or funds deposited in their traditional bank accounts do not (technically) belong to them. Instead, they are basically an IOU from the bank to the depositor. 
With the rise of decentralized and permissionless cryptocurrencies, people are able to truly own their assets since they hold the private keys to control them. Without access to the private keys, nobody else can access these digital assets. This is truly powerful and revolutionary because game developers or platform providers are unable to take a player's assets without their consent or permission.
As noted on the Everdreamsoft website, the developers are reportedly providing the first blockchain cards that are now playable in Spells of Genesis. They were released back in March 2015, which was around 5 months before the launch of the ICO and 2 years prior to the release of the actual game. 
Notably, this very first card was the "Healing Formula", which was issued as a part of EverdreamSoft's collaboration with FoldingCoin.
Prior to the start of BitCrystals Token Sale, over a dozen different blockchain cards had been issued, with most of them being provided via a collaboration with other innovative blockchain projects, or to feature engaging events ("Battle for Blocksize") or characters ("Creator of the Askian") from the blockchain ecosystem.
Success of EDS' Approach Remains in Offering Players "True Ownership" of Assets
While it may seem a bit strange to sell elements from a not-yet-existing game, these first-ever blockchain cards were a success. In fact, the success of EDS' approach remains in offering game players "true ownership" of digital assets.
Because of the usage of blockchain or DLT, EDS was able to certify the ownership and the scarcity of each card they would release and sell. The owners of these cards were able to resell or trade their virtual cards without having them locked or stuck in the game database, unlike in many of the more conventional games.
Around 200 such cards have been issued directly as blockchain or DLT-based tokens and the in-game cards may be "blockchainized." Since 2018, EverdreamSoft has been taking advantage of their extensive experience in the field of blockchain implementation in games. Eager to share their experience and industry knowledge, EDS plans to enable the access and usage of the blockchain tech for all the participants in the game and wider entertainment industry.
Related posts:
Source: Read Full Article