Polkadot (DOT) Based DeFi Platform Acala Secures Rococo Parachain Slot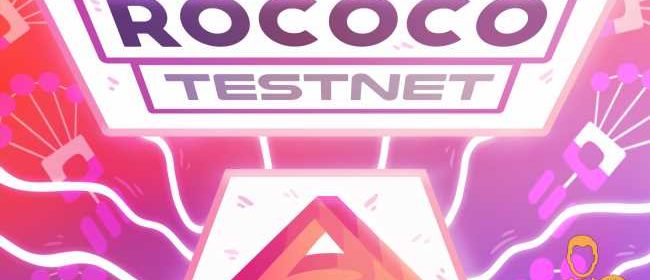 Acala has announced via Twitter on March 26, 2021, that it has successfully secured a spot on Polkadot (DOT) Rococo testnet. Acala aims to create a cross-chain open financial hub on the Polkadot blockchain.
Acala Live on Rococo
Having successfully built an Acala-Ethereum Virtual Machine earlier in February 2021 to offer Solidity, Substrate, and Web3 developers a frictionless and full stack (Acala+EVM+Substrate+WASM) experience with a single wallet, the Acala team has reached another significant milestone.
According to a Twitter post by the team on March 26, Acala has "won the first parachain slot auction on @Polkadot testnet Rococo, and now Acala occupies the first public parachain slot on Rococo," making it the first project to achieve such a feat on Polkadot's testnet.
Launched in January 2020, Acala claims to be focused on developing a cross-chain financial hub on Polkadot. The Acala project aims to build highly scalable and interoperable solutions including a dollar-pegged stablecoin, and decentralized exchange, among others.
The team claims the Acala dollar stablecoin (aUSD), will be entirely decentralized, allowing holders to send and receive USD across all distributed ledgers interoperable with the Polkadot network. 
Polkadot Fostering Interoperability 
Polkadot is designed to enable cross-blockchain transfer of data, token and other assets in a fast, secure and scalable way. To achieve this, the network uses parachains. For the uninitiated, a parachain is an "application-specific data structure that is globally coherent and validatable by validators of the Polkadot Relay Chain."
Introduced in August 2020, Rococo is a public testnet in the Polkadot ecosystem maintained by Parity Technologies. The primary objective of Rococo is to enable the testing of Polkadot's parachains consensus process as well as parachains built by members of the community. 
Asides Acala, a lot of great projects have latched onto Polkadot. At the time of writing the Polkadot ecosystem is home to 347 projects. Though that number is just chicken feed when compared to what's obtainable on Ethereum, it, however, goes a long way to show that the proof-of-authority (PoA) based platform is rapidly gaining traction.
As reported by BTCManager on March 17, 2021, Polkadot (DOT) is working hard to create cross-chain bridges to connect all blockchain projects within its ecosystem.
At press time, Polkadot (DOT) is the sixth-largest cryptocurrency in the world. The price of DOT is hovering around $34.24, with a market cap of $31.64 billion.
Related posts:
Source: Read Full Article