Memecoin Army Extracts Coinbase Apology After Botched Pepe Newsletter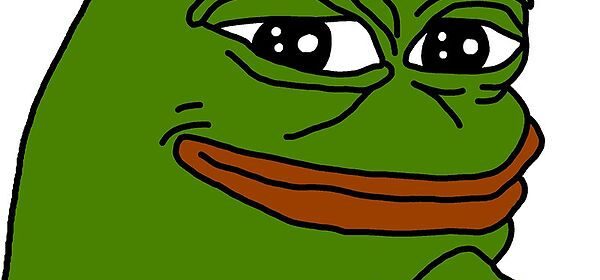 Coinbase apologized to the Pepe memecoin community following roaring social media backlash after a company newsletter painted the frog-themed-meme as a "hate symbol".
The email to users quoted an Anti-Defamation League's publication on Pepe the Frog and internet symbols propagated by far-right groups.
The [PEPE] token is based on the Pepe the Frog meme, which first surfaced on the internet nearly 20 years ago as a comic-strip character. Over time it has been co-opted as a hate symbol by alt-right groups, according to the Anti-Defamation League,"
Thousands of Pepe bulls flooded crypto Twitter with #DeleteCoinbase posts after the newsletter dropped. Coinbase stock COIN bled as aggrieved Pepe supporters threatened to withdraw their assets and close their accounts on the crypto exchange. Some users also said they would switch to Gemini which supports PEPE trading.
One user highlighted another portion of the same ADL post that contradicts the platform's presentation of Pepe meme culture.
Why you lying @coinbase ?
Looks like the only people practicing defamation are you guys by twisting the words of the ADL and I can't fathom why https://t.co/UR2AXSpoQE pic.twitter.com/VNx2Gnm0yI
'We screwed up and we are sorry' – Coinbase Chief Attorney
Chief Legal Officer Paul Grewal tweeted to the Pepe community on behalf of the company. "This did not provide the whole picture of the history of the meme and we apologize to the community.", said Grewal about the company's newsletter.
The crypto exchange has been the subject of similar backlash on at least two other occasions.
For meme-coiners, the apology is another notch on the belt after a blitzing memecoin mania that has spiked gas fees on Bitcoin and Ethereum.
Source: Read Full Article