Crypto Strategist Called 2018's Market Bottom Warns $ETH and $BNB Are Showing Bearish Signals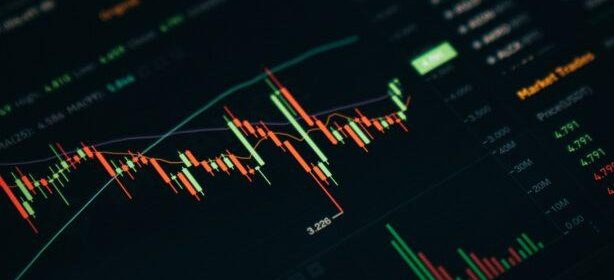 A popular cryptocurrency strategist who accurately predicted the 2018 bear market bottom at around $3,200 months before it occurred, has cautioned his followers that both Ethereum ($ETH) and $BNB, two major cryptocurrencies, are showing bearish signals.
The pseudonymous strategist, who goes by Smart Contracter on the microblogging platform Twitter, has said Ethereum's price chart shows a bearish continuation pattern, similar to one recently seen, which suggests that it is "definitely not looking good."
The analyst noted that the "easy mode" seen over the last few months is over and that a "multi-month chop" is coming.
The analyst, as Daily Hodl reports, also looked at Ethereum's price chart against the flagship cryptocurrency Bitcoin, noting that the pair has already breached its diagonal support, and momentum is starting to wane.
Looking at $BNB, the native token of cryptocurrency exchange Binance and the BNB Chain, Smart Contracter noted it's showing a bearish head-and-shoulders pattern, which reflects US authorities targeting Binance affecting the cryptocurrency.
A head and shoulders pattern is a specific chart formation used in technical analysis to predict a bullish-to-bearish trend reversal, according to Investopedia. The pattern forms when the stock's price rises to a peak, declines back to the base, rises above the previous peak to form the "head," and then declines back to the base before peaking again at the level of the first peak.
This pattern is considered one of the most reliable trend reversal patterns and signals the end of an upward trend. It's being seen on BNB's price chart at a time in which authorities have cracked down on Binance's stablecoin, BUSD, and reports suggest it may be about to crack down on BinnaceUS.
It's worth noting Smart Contracter is famous for, in June 2018, predicting the bear market that was seeing the price of bitcoin drop from a then-all-time high near $20,000 would end with the coin trading at $3,200. The prediction was nearly accurate, as BTC hit the target in December of that year.
Image Credit
Featured Image via Unsplash
Source: Read Full Article