Crypto Analyst Lark Davis Says These Six NFT-Related Altcoins Have 100x Potential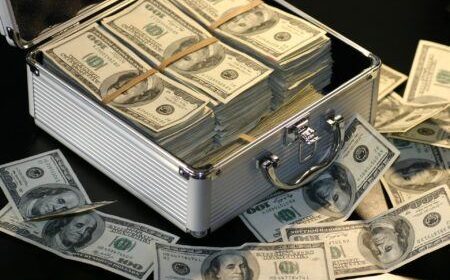 On Tuesday (February 16), popular New Zealand-based crypto analyst Lark Davis (@TheCryptoLark on Twitter) told the the 214K subscribers of his YouTube channel about what he thinks are the six best NFT-related cryptoassets to watch in 2021.
In this video, Davis told investors he was bullish on Seascape (CWS), a project that describes itself as "the ultimate game platform designed around the DeFi & NFT economy."
Davis said: 
"Seascape is a gaming platform using gamification, DeFi (decentralized finance), and of course, NFTs to create an incentivized ecosystem for gamers, developers, and influencers to come together and create this ecosystem of value within gaming."
Davis says the the Binance-backed platform will allow for the creation of blockchain-based games with rewards for gamers paid out either in the native token CWS or NFTs. 
The popular trader also drew attention to "My Neighbor Alice" (ALICE), "a multiplayer builder game, where anyone can buy and own virtual islands, collect and build exciting items and meet new friends." The game "combines the best of the two worlds – a fun narrative for regular players who want to enjoy the gameplay experience as well as an ecosystem for players who want to collect and trade NFTs, even if they have no idea what an NFT is."
Next, Davis talked about Terra Virtua (TVK), "a truly immersive collectible platform across Mobile, AR and VR with unique social, gaming and creative experiences, enabled by blockchain." He said holding TVK would "allow you to get NFT airdrops as well as to farm rare NFT tokens."
Davis rounded out his top NFT picks with Ethernity Chain (ERN), Persistence (XPRT), and Splyt. He said the Splyt uses the power of NFT technology for e-commerce:
Split works by assigning a unique NFT to every inventory item, basically functioning as a standard stock keeping unit number but powered by the latest cutting-edge NFT technology… Being a seller, you can take all that inventory you have and get a decentralized loan against that inventory sitting in your warehouse. While you're waiting to sell your items, you can actually free up that liquidity. Game-changing stuff here, very exciting. 
https://youtube.com/watch?v=VnTSxjV5nUw%3Ffeature%3Doembed
Featured Image Credit: Photo via Pixabay.com
Source: Read Full Article