CoinShares Launches Litecoin-backed Exchange Traded Product (ETP)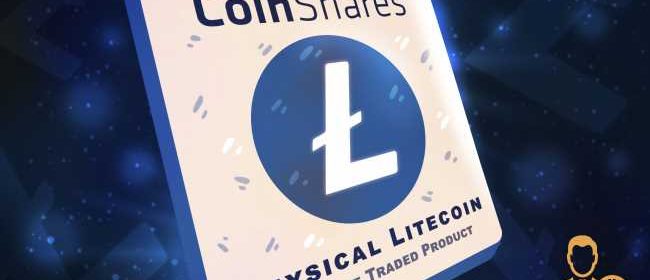 CoinShares has announced the launch of a Litecoin backed exchange-traded product (ETF). This development increases the number of crypto-backed investment products launched by CoinShares to seven. 
Litecoin ETP Listed on Swiss SIX Exchange 
CoinShares revealed this launch of the Litecoin exchange product on April 6, 2021, and it will be listed using the ticker LITE. According to the report, each LITE unit is backed by 0.20 litecoin at launch and offers institutional investors access to Litecoin. The ETF will also be initially listed on the SIX Swiss Exchange with a base fee of 1.5% per annum. 
Townsend Lansing, head of product at CoinShares, believes that the launch is the next step for the investment firm.
"LITE comes hot on the heels of our Bitcoin and Ethereum product launches in 2021 and will benefit from the same robust and transparent physically-backed product structure. We are excited to add exposure to such a well-accepted and widely traded crypto-asset to our new product line," he stated. 
LITE is the third product launched in 2021 by CoinShares institution ETP platform CoinShares Physical. Crypto-backed ETPs have become popular in recent months due to the growing interest of institutions.
This trend is acknowledged by Frank Spiteri, Chief Revenue Officer at CoinShares.
"As demand for digital assets amongst the traditional investment community steadily increases, we are starting to see the green shoots of demand for investment exposures outside of the top two dominant networks."
Spiteri further added that CoinShares was always on the lookout to create new ways for investors to access crypto assets.
"CoinShares is the leader in developing novel ways for investors to access the digital asset ecosystem, and LITE is the next step on a path to bringing a more comprehensive and diversified offering of ETPs to market," he concluded.
Third Major ETP Launched in 2021
CoinShares is the largest crypto investment firm in Europe, with more than $4 billion under its management. The announcement of the Litecoin ETP is the third major ETP launched by the firm in 2021. 
A Bitcoin-backed ETP was launched in January with $200 million in assets committed to the ETP. This was subsequently followed by the launch of an Ethereum ETP in February. 
Related posts:
Source: Read Full Article