AdaSwap is Building the First DEX and NFT Marketplace on Cardano, Plans to Raise $400k on Cardstarter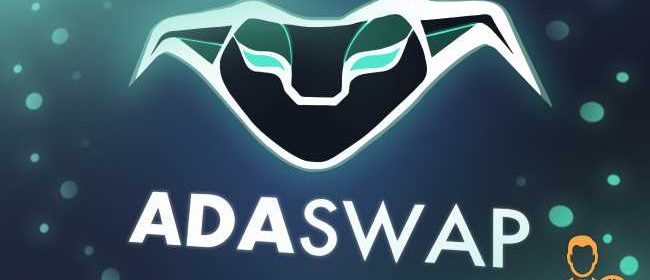 AdaSwap will launch its token sale on Cardstarter with plans of raising $400k, as per a press release on December 14.
AdaSwap Plans to Raise $400k on Cardstarter
The platform will be the first decentralized exchange on the sixth most valuable crypto project, Cardano. Cardano lacks a decentralized exchange despite its mega valuation less than three months after activating smart contracting via the Alonzo Upgrade.
AdaSwap is allocating 80 million of the project's native token, ASW, to the token sale on Cardstarter. Each native token will be sold at $0.005.
Overall, and as mentioned earlier, the project aims to raise $400k. Fifty percent of the sold tokens will be released during the Token Generation Event (TGE). The remainder will be dispersed after a month.
Funds will allow the team to build a DEX native to Cardano.
They further plan to an NFT marketplace for native assets besides fixed, long-term, and high-yielding liquidity pools.
Itay Lev, the CEO of AdaSwap, said:
"A launchpad is a very important starting point for the lifecycle of any project; it establishes the base for which strong beams must be built upon. At AdaSwap, we have chosen the best launchpad for the strongest of bases. We are really excited to be working with Cardstarter to bring AdaSwap to the world."
About Cardstarter
Cardstarter is the first insured and decentralized project accelerator on Cardano. This way, the portal connects innovators with early investors.
Notably, investors are cushioned against scams that stained the first iteration of crowd-funding popularized by ICOs and the resulting mania that propelled Ethereum prices to record levels in late December 2017.
According to Cardstarter, all projects, including AdaSwap, are diligently vetted as part of their quality assurance program.
At the same time, their insurance program exists purposefully to protect investors against unexpected DeFi exploits and, in extreme cases, vaporware and unrealized projects.
Investors who wish to participate in IDOs on Cardstarter must first stake CARDS before registering on projects they want to invest in.
Token Sale Details Available on AdaSwap
AdaSwap is generating enthusiasm on forums such as VoskCoin and Banter Capital ahead of the token sale.
Investors who wish to participate in the upcoming token sale can visit the AdaSwap website for more details.
Related posts:
Source: Read Full Article