VeChain Price Moves Up Despite "Fake Wallets" Claims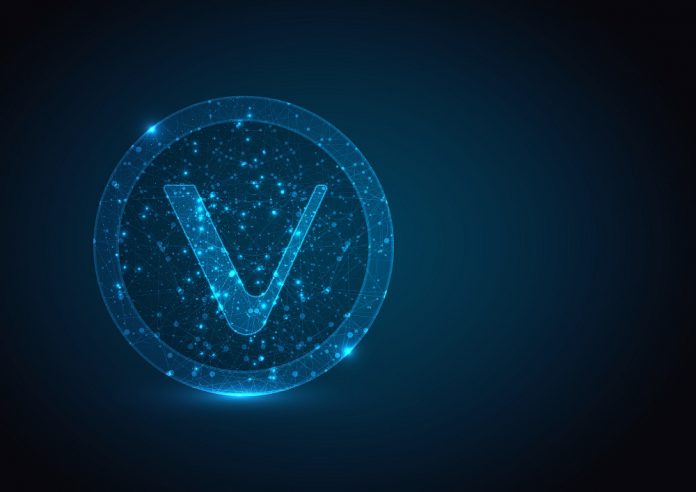 It has been a rather interesting week for all cryptocurrency and digital asset markets. Following further bearish pressure, it seemed as if there wouldn't be much of an uptrend this week. It now seems that situation has come to change again, for some specific markets. The VeChain price, for example, is going through a brief bullish spell even though there is some Twitter controversy to contend with.
VeChain Price Momentum Intensifies
It is always interesting to see how individual cryptocurrency markets evolve under the current circumstances. Considering how Bitcoin is stuck in sideways trading, one would expect the same for most altcoins. That is not necessarily the case today, as VeChain is moving up rather nicely. The current gains are still pretty small, all things considered, yet it has become apparent there is some room for upward price momentum. That will please many investors and speculators alike.
Over the past 24 hours, the VeChain price has moved up by 4.2% across the board. The solid USD gains bring the value back to $0.004098. In the VET/BTC department, the ratio has now improved to 113 Satoshi. It seems there is a bit of room for more gains throughout the day, although one has to wait and see how things evolve exactly.
What is somewhat worrisome is how VeChain faces some steep opposition on social media. Ken claims Vechain is in the process of "faking transactions by generating phantom accounts or wallets". This is quite a serious allegation. The provided evidence seems to back up part of these claims, although it isn't necessarily any indication something nefarious is going on.
Grimez tries to spread the word about what makes VeChain unique. Based on the current technology in place, this project can certainly be quite prominent in terms of addressing counterfeit vaccines. China has seen a very bothersome trend in this regard over the past few years. Addressing this situation will require new technologies. VeChain already has a presence in this country, thus some form of collaboration would make some sense down the line.
From a more technical point of view, the current VeChain price chart looks pretty interesting. It seems there will be an uptrend at some point in the near future. The main question is whether or not a drop will materialize prior to this happening. Even so, that dip shouldn't be much of a problem when looking at what may lie ahead. Keeping the big picture in mind is always mandatory when dealing with cryptocurrencies.
Based on the current market conditions, it would appear things will get pretty interesting for VeChain. Although no major price spikes should be expected, there is a chance the current uptrend will remain in place for some time to come. Especially the gains in VET/BTC are pretty significant, as it seems now is a good time to move away from Bitcoin's momentum. The overall trading volume is on the low side, though, which may prove to be a hindrance.
Disclaimer: This is not trading or investment advice. The above article is for entertainment and education purposes only. Please do your own research before purchasing or investing into any cryptocurrency.


Source: Read Full Article