Bitcoin Cash Falls to Nearly $1,000
Bitcoin Cash is down some 75% from its all time high of around $4,000 to now stand not far off from $1,000 at around $1,150 at the time of writing.
Its trading volumes have also fallen to the lowest level we have seen for months at just $360 million, with much of it being against the BTC trading pair, followed by USDT.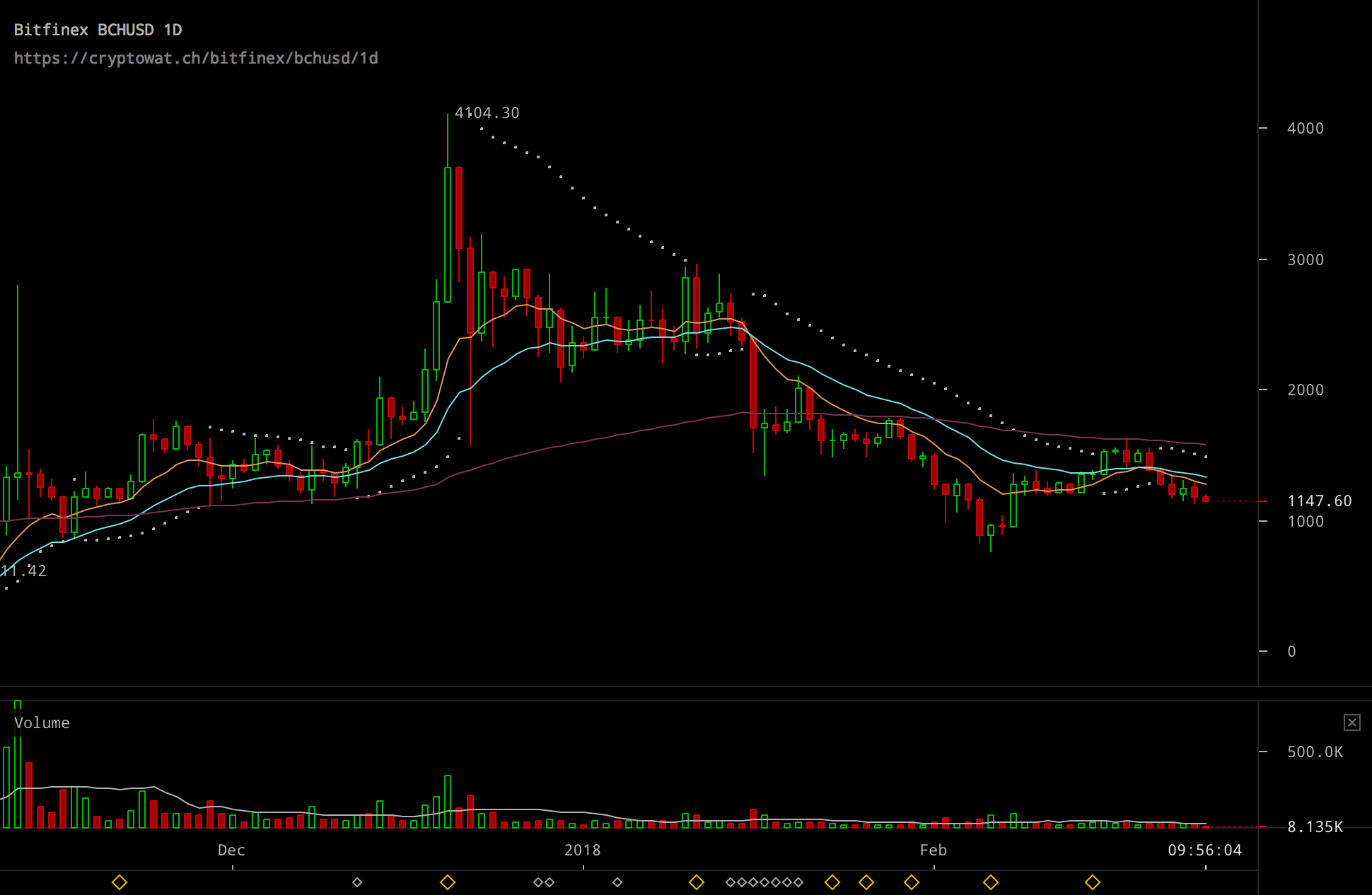 While most other cryptos have been falling at the same time, Bitcoin Cash seems to have borne the brunt of it out of the top digital currencies, down more than bitcoin or ethereum.
One reason might be that since most of its trading appears to be against BTC, then a fall in BTC's value against the dollar automatically means a fall in BCH's value, but that wouldn't explained why it has fallen more than BTC by around 25% as bitcoin has "only" halved in price.
It may be, therefore, that the recently cleared congestion in bitcoin is making the use of BCH less appealing as bitcoin's fees have fallen, although still remain higher than BCH.
Investors could have also been put off by what appears to be some disquiet regarding the development process of Bitcoin Cash as shown by recent debate over smart contract like new script features.
During those discussions, the current lead developer of Bitcoin Cash, Amaury Séchet, was accused by some of being arrogant and not listening to others, suggesting some potential tension between the different BCH development teams.
More generally, however, BCH appears to be struggling to move away from its constant focus on bitcoin, with its public places giving the impression that it is more of a protest currency.
There are plenty in BCH that are trying to increase merchant adoption and are focusing on improving its capabilities, but the community generally seems to be struggling to move away from an almost obsession with bitcoin.
You do not find the same situation in ethereum, for example, although there they do at times speak of a flippening, but in bitcoin cash it is more anger than jest.
That might not make for a very welcoming space and might crowed out actual BCH news and developments, potentially leaving investors with the impression little is happening, thus so explaining, at least in part, why BCH might have fallen more than the rest out of the top ones.
Source: Read Full Article