Belize Declared Malaria-free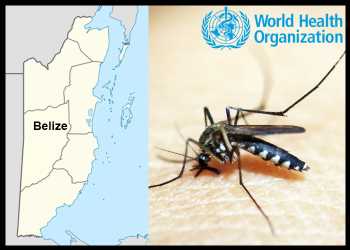 The World Health Organization has declared Belize as malaria-free after seven decades of the Caribbean nation's efforts to stamp out the disease.
With this, Belize has become the 42nd country to have been certified as malaria-free by WHO. 11 of them are in the Americas Region.
"WHO congratulates the people and government of Belize and their network of global and local partners for this achievement", said Dr Tedros Adhanom Ghebreyesus, WHO Director-General. "Belize is another example of how, with the right tools and the right approach, we can dream of a malaria-free future," added the WHO chief.
"Following the achievement of Paraguay, Argentina, and El Salvador, Belize today becomes the fourth country in the Americas and the second in Central America to be certified as free of malaria over the last 5 years," said Dr Jarbas Barbosa, Pan American Health Organization (PAHO) Director. "This is an extra-ordinary achievement for Belize, and will also serve as inspiration for the other endemic countries in the Americas," he added.
Over the last 3 decades, Belize made a dramatic reduction in its malaria burden – from a peak of about 10 000 cases in 1994 to zero indigenous cases in 2019.
Strong surveillance for malaria, access to diagnosis, and effective vector control methods are the main reasons behind Belize's success, according to WHO. Also, trained community health workers have played a vital role in timely diagnosis and treatment of the mosquito-generated disease.
A long-standing partnership between the national malaria programme and the Belize Vector Ecology Center ensured entomological surveillance. Cross-border collaboration with neighboring Mexico and Guatemala has also been key to success.
Source: Read Full Article