World Market Trends At 6 A.M. ET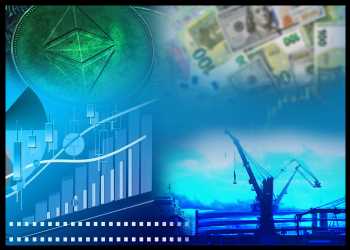 Here is a snapshot of the global markets across stocks, currencies, bonds, commodities and cryptocurrencies.
Global markets remained cautious ahead of the crucial inflation data release from the U.S. on Wednesday. Asian equity markets closed mixed. European stocks are declining. American stock futures too are in negative territory. The Dollar Index increased sharply. Bond yields spiked in the U.S but eased in Europe. Oil prices dropped as Omicron and Covid related concerns eclipsed supply disruptions in Kazakhstan and Libya. Gold edged up. Cryptocurrencies declined further. Bitcoin has shed close to half a percent.
Stock Indexes:
DJIA at 36,222.10, down 0.03%
S&P 500 at 4,672.10, down 0.11%
Germany's DAX at 15,897.80, down 0.31%
U.K.'s FTSE 100 at 7,476.45, down 0.12%
France's CAC 40 at 7199.25, down 0.28%
Euro Stoxx 50 at 4,293.35, down 0.29%
Japan's Nikkei 225 at 28,478.56, down 0.03% (Jan, 7)
Australia's S&P ASX 200 at 7,447.10, down 0.08%
China's Shanghai Composite at 3,593.52, up 0.39%
Hong Kong's Hang Seng at 23,746.54, up 1.08%
Ten-Year Govt Bond Yields:
U.S. at 1.775%, up 0.31%
Germany at -0.0485%, down 56.45%
France at 0.278%, down 4.97%
U.K. at 1.1840%, up 0.34%
Japan at 0.129%, up 4.03%
Currencies:
EURUSD at 1.1330, down 0.26%
GBPUSD at 1.3587 up 0.02%
USDJPY at 115.57, up 0.02%
AUDUSD at 0.7199, up 0.29%
USDCAD at 1.2622, down 0.18%
Dollar Index at 95.92, up 0.21%
Commodities:
Crude Oil WTI Futures (February) at $78.82, down 0.10%
Brent Oil Futures (March) at $81.69, down 0.07%
Gold Futures (February) at $1,799.45, up 0.11%
Cryptocurrencies:
Bitcoin at $41,683.57, down 0.44%
Ethereum at $3,123.85, down 0.08%
Binance Coin at $434.32, down 0.01%
Solana at $140.32, down 0.22%
Cardano at $1.16, down 0.85%
Source: Read Full Article